Sexual Harrasment/ Employment Discrimination/ Hostile Work Environment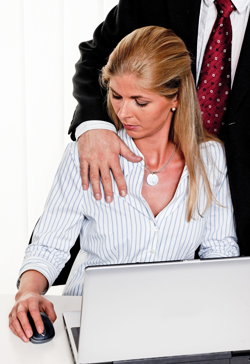 Are you being subjected to certain slurs and or comments in the work place because of your race, gender, sexual orientation, age, pregnancy or disability.

Have you been terminated or demoted following your return from lawful leave under the family medical leave act.
Are you subjected to unwanted sexual advances and sexual images and or slurs and comments at work.

If you have been subjected to these things in the work place you may have a claim; call today for a free consultation.
You should not quit or wait to be terminated.

Call today for a free consultation on how to protect your rights and preserve your claim.

The law limits the time frame for you to pursue a claim, so call today. Pursue monetary recovery for employees who have been wrongfully terminated and, or who have been discriminated against, because of their race, gender, age or disability, as well as those who have suffered sexual harassment and or a hostile work environment.
Free consultation!