Power Of Attorney
This is a legal document that an individual (the principal) uses to give another person (the agent, or attorney-in-fact) the power to act on the principal's behalf. The power may be general, give the agent unlimited control over the principal's affairs, or it may be limited to a certain area (such as the sale of a house or car). For the power of attorney to be valid, the principal must be competent when he or she signs it; that is, the principal must have the mental capacity to understand the nature and significance of the power he or she is granting.
This is why it is very important for individuals to execute these documents when they are competent and able to understand the legal significance of such a document.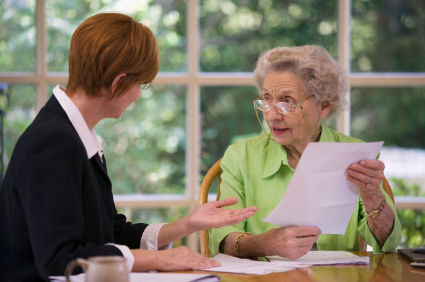 There are several different types of powers of attorney. The most relevant is the durable power of attorney. A non-durable power of attorney is automatically revoked by the law when the principal loses mental capacity. The durable power, specifically states the power continues in effect even if the principal becomes incapacitated after signing. This is why this type of power of attorney should be made by an elderly individual.